Our team is highly trained to handle all your residential HVAC needs.
A home is a sizeable investment, so protecting it is of the utmost importance. A residential HVAC system is designed to do more than provide comfort for your family. By controlling humidity, your home is protected from moisture issues, such as wood rot, insect infestations, and mold. At AC Pros of Florida, we offer all the residential HVAC services you need, including HVAC replacement, repair, maintenance, and installation.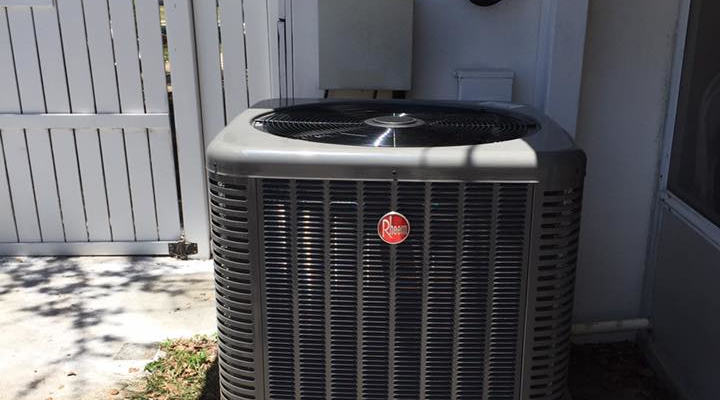 We are experienced with every type of home HVAC system. Our technicians serve the Eustis, Florida area with exceptional attention to detail to properly diagnose and resolve any issue you may be having. We are highly trained to handle all your residential HVAC needs, so your home remains comfortable throughout the year.
We also offer annual maintenance plans that are the best way to ensure your residential HVAC system stays in top working order. You'll avoid preventable repairs, premature failure, and unreasonably high utility bills. With two visits per year, we'll keep your system performing reliably and efficiently so you can enjoy energy savings and a long life from your HVAC system.
Our residential HVAC maintenance plans are available in 1-year, 2-year, and 3-year options, each with two visits per year. Each plan includes:
Checking the system for proper refrigerant charge
Checking the compressor and fan amps
Checking and cleaning the condenser coil
Checking the capacitors
Checking the contractor points
Brushing out the electrical cabinet
Checking safety controls where applicable
Checking all caps and valves for proper snug fit
Changing/washing filter (customer supplied)
Checking the blower amps
Checking the heat strip amps and circuit components
Checking/evaluating the evaporator coil for buildup
Checking the blower wheel for buildup
Checking all electrical connections and wires
Checking the temperature splits
Flushing, vacuuming, and evaluating the drain line/pan
Checking the float switch operation
Checking the final performance
Reporting any necessary improvements
Priority 24/7 service and 15% off all out-of-warranty parts
If you would like to know more about our residential HVAC services or need to schedule an appointment, don't hesitate to reach out to us. Call today to learn more.
---
Residential HVAC in Tavares, FL
Residential HVAC in Mount Dora, FL
Similar Services We Offer: